Public Deserves Quality, Timely Information About Local Crime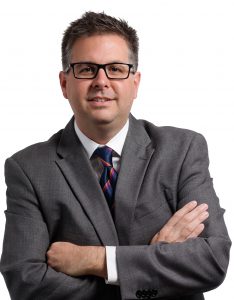 By Mark R. Caramanica
Partner , Thomas & LoCicero PL

The public's right to timely and meaningful information about crimes and police activity within their communities—along with the ability to observe and serve as a check on the prosecutors and courts where those who stand accused are tried—stands as a hallmark of an open society and is some of the most critical information one should know about their neighborhood.  Thus, one of the most vital assignments at your local television station or newspaper is the crime/courts beat.  
In my practice, I advise and help journalists and news outlets fighting on a seemingly daily basis to obtain access to the public records documenting these newsworthy events.  Authorities can be reticent to provide the information journalists seek and, left unchallenged, this can result in limited, piecemeal record disclosures, sometimes made weeks or months after an event occurs.    
The story of getting the story is one that is often not meticulously detailed in the local newspaper or nightly newscast.  Yet, it is an important one for which to be ever mindful because it frequently involves tenacious journalists (and sometimes their lawyers) standing up against a public records request denial so that story can be told.  In the law enforcement context, records are commonly withheld because the custodial agency maintains that their public release would compromise an ongoing investigation.  
To be sure, the "active criminal investigative information" exemption found in Florida's public records law serves a legitimate public purpose.  However, it (and other exemptions to Florida's public records law) can too readily be misused outright or applied in such a broad manner that the public is left wondering exactly what is occurring in their neighborhoods.  Below are some of the more common records obstacles our media clients face when reporting on crime in Florida.
Access to 911 Calls
911 emergency calls often provide a timeline and valuable insight about how an emergency/criminal event unfolded and how government responded to that event.  In the wake of recent, major news events such as the Pulse Nightclub shooting and the Hurricane Irma Hollywood nursing home deaths (which were both claimed wholly exempt under the "active criminal" exemption), the news media could not obtain the related 911 call records without resorting to litigation.  
In Florida, 911 calls are generally held to be presumptively public and not normally viewed as the kind of record that would contain exempt "active criminal" material.  This is so because 911 calls generally are records that document the reporting of, and response to, emergencies or crimes and thus are created before an investigation into a crime begins.   
As to the Pulse calls, the news media were stonewalled from the beginning with the City of Orlando refusing to produce even one of the hundreds of calls made that tragic night.  It took lengthy and costly litigation to wrench those records free, with the Court ultimately finding that a large portion of those records should have never been withheld from the public.  Over the course of the litigation it was revealed that the City simply asserted the "active criminal" exemption to every 911 call without ever reviewing a single call to determine if it contained exempt information.  
Had the City meaningfully engaged with the news media at the outset instead of issuing a blanket denial, one is left to wonder if a resolution could have been reached where at least the most newsworthy calls being withheld, those with the shooter, Omar Mateen, could be released.  Instead, the news media were forced to litigate their rights over the course of months.  
With regard to the Hurricane Irma nursing home 911 calls, the news media were again forced to go to court, only to have law enforcement produce the records to them at the conclusion of the first hearing on the matter. In this case as well, and despite the legal presumption against such a finding, the City of Hollywood argued that the records were investigatory in nature and therefore exempt. They were provided once the City determined it no longer had an investigatory interest in them. Aside from a general claim of relevance to the investigation into the deaths, the City never seemed to clearly articulate why the records themselves contained investigatory information.    
Pre-existing records
When a criminal investigation begins, authorities often review a wealth of public records that pre-existed the onset of the investigation. For example, in a case of public employee fraud, they may want to review certain employee spending records and the employees' personnel file (both of which are public records in Florida).  
Often the news media will ask the employing agency for copies of those records and at times be rebuffed because of the investigation. However, the law is clear in Florida that a pre-existing public record in the hands of the agency that created the record does not become exempt investigatory material simply because it may be of separate interest to law enforcement in their investigation.
Often these disputes can be resolved with a call to the agency's lawyer, but on occasion an agency will continue to assert the exemption. At that point, a requester's options in Florida are to (1) propose the agency participate in voluntary, non-binding mediation with the Attorney General's Office or (2) file a lawsuit.     
Police Incident Reports
Incident report information (as generally contained in the report a police officer files after responding to a call) that details the basic facts about an event where police responded cannot generally be withheld under the "active criminal" exemption. In fact, the public records law makes clear that the following information can never be considered exempt "active criminal" material, including, for example: (1) the time, date, location, and nature of a reported crime; (2) in most cases, the name, sex, age, and address of a person arrested or of the victim of a crime; (3) the time, date, and location of the incident and of the arrest; and (4) the crime charged.
However, it is common practice for police officers to include investigatory information in the filed "incident report." This hybrid document can be problematic because it invites a law enforcement agency to withhold all information except what is specifically listed above on the grounds that it is investigatory. This is particularly frustrating when there is little information released as to the "nature" of the event, and there is no clear distinction between what constitutes incident information versus investigatory information. On other occasions, however, these more fulsome reports are in fact released voluntarily, providing important details about an incident.  
The public is entitled to a meaningful understanding of the type of incident that occurred and this requires some revelation as to the magnitude and circumstances of an incident. Unfortunately, this does not always occur, and a requester is left having to accept the agency's word that there is nothing that can be released within large swaths of redacted information that would shed light on what occurred.  Again, requester options are lawsuits or non-binding mediation. The public's right to know is better served in such situations when law enforcement becomes proactive about disclosure and engages in a good-faith assessment of what information can be reasonably released without jeopardizing an ongoing investigation.  
Criminal Discovery
In Florida, an agency can no longer claim the "active criminal" exemption once its investigatory file is disclosed to a defendant during the criminal discovery process.  However, we routinely confront and oppose efforts to have that discovery completely shielded from public review. These motions are typically brought by defendants in cases that have attracted media attention who argue that any further publicity will "taint the jury pool" and prejudice their fair trial rights.
In my experience, courts generally deny a defendant's request to block all disclosures for the duration of the trial, but are willing to review and rule on any public record discovery materials that the defense argues should remain secret. We often find in such cases that what ultimately remains secret are records (or portions of records) already covered by independent statutory exemptions (such as confessions and autopsy photographs). Additional bases that defendants typically assert such as general fair trial or inadmissibility/relevance arguments seem rarely, if at all, credited.  
This leaves the news media having to litigate issues for no good reason, because the exemptions ultimately applied are those that would have been legitimately applied in any event. This results in greater costs and significant month-long delays, all simply to obtain public records.  
One must question the need for such motions in the first place. The argument is often framed as a balance between public access rights and fair trial rights, and that a defendant's fair trial rights should prevail. While it would be flippant to dismiss a defendant's fair trial rights in this balance, it is also the case that no major criminal conviction in Florida has ever been overturned on the ground that a defendant did not receive a fair trial because he was already allegedly deemed guilty in the press. Even in cases that have received extensive media coverage, juries are routinely seated without a change of venue free from the claimed bias that results from media coverage.  
Mark R. Caramanica is a partner in the Tampa office of Thomas & LoCicero PL where he focuses on media law, intellectual property, and civil litigation. Prior to joining TLo, Mark was an attorney at The Reporters Committee for Freedom of the Press in Washington, D.C.  During law/graduate school at the University of Florida, Mark was a research assistant for Dr. Bill Chamberlin (whom also served as his thesis committee chair) and performed much of the initial legal research comprising the Marion Brechner Citizen Access Project. He would later return to UF and serve as interim director of the project while also teaching classes in media and telecommunications law.  He credits many of his educational and professional opportunities—as well as some lasting friendships—to his time spent with the project.  For this, he remains indebted to Dr. Chamberlin and the Brechner family.