Frank LoMonte
Frank LoMonte was named director of the Brechner Center in August 2017.
Previously, he served as executive director of the Student Press Law Center (SPLC) in Washington, D.C. for nine years. During his tenure, he launched a number of major programming initiatives, including the "New Voices" initiative that has resulted in enactment of fortified legal protections for student journalists in 13 states, and the "Active Voice" fellowship program for college undergraduates to design "press freedom service projects" amplifying the voices of young women, who experience the brunt of school censorship.
Before joining the SPLC, LoMonte practiced law with Sutherland Asbill and Brennan LLP in Atlanta and clerked for federal judges on the Northern District of Georgia and the Eleventh Circuit U.S. Court of Appeals.
Prior to embarking on his legal career, he was an investigative journalist and political columnist. He was the capitol correspondent for the Florida Times Union (Jacksonville), Washington correspondent for Morris News Service and the Atlanta bureau chief for Morris.
He was the Otis Brumby Distinguished Visiting Professor of Law at the Georgia Law School in spring-summer 2014 and has been a lecturer since 2015 in the University of Georgia Washington Program, teaching a course for undergraduates on "Law of Social Media."
Frank received his B.A. from Georgia State University in 1994 and his J.D., from the University of Georgia School of Law in 2000 magna cum laude. His work on behalf of open government and journalists' rights has been recognized with numerous awards, including the American Library Association's "Freedom to Read Foundation Roll of Honor" and the National Press Photographers' Association First Amendment Award. The College Media Association offers an award in his name to honor special distinction in ethical journalism.
Sara Ganim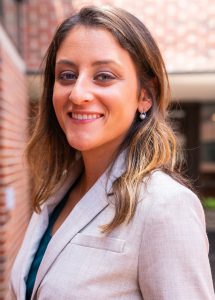 Sara Ganim, Hearst Journalism Fellow, won the Pulitzer Prize for Local Reporting for her coverage of the Jerry Sandusky-Penn State scandal as well as the 2011 George Polk Award in Journalism. That same year, Newsweek magazine named Ganim one of "150 Women Who Shake the World."
Ganim joined CNN as an investigative reporter in 2012. In 2015, she received the Sigma Delta Chi Award from the Society of Professional Journalists for a story exposing questionable admission standards for college athletes. She left CNN to work on a book and on a documentary film project, "No Defense," about the military's role in toxic contamination linked to the use of firefighting chemicals, which has been linked to serious health problems for those exposed. Ganim is a  2008 graduate of Penn State University with a B.A. in communications.
Imani Jackson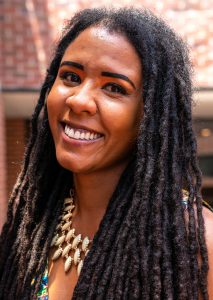 Legal Fellow Imani Jackson, a recent graduate of the L.L.M. program at the University of Florida's Levin School of Law, is focusing her research on assessing the information needs of nonwhite communities and exploring ways in which those communities mobilize to advocate for greater government transparency, particularly on issues of public safety. She is currently a policy adviser at the Dynamic Education Foundation in Jacksonville and has been a writer for the University of Chicago's Black Youth Project; Politic365, a multicultural policy web site; and a freelancer on criminal justice stories for USA Today Digital. She holds a B.A. from Grambling State University, a J.D. from Florida A&M College of Law, and an LL.M in Environmental and Land Use Law from the University of Florida.
Paola Fiku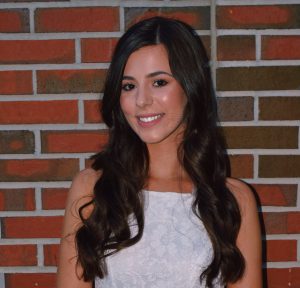 Law Clerk Paola Fiku is a rising third-year law student at the University of Florida's Levin College of Law. Fiku is a 2018 honors graduate of the University of Florida with a B.S. in Political Science and Criminology. As an undergraduate, she served as Associate Editor of the University of Florida International Review. During 2019, she worked as a legal intern with Southern Legal Counsel, a Florida statewide not-for-profit public interest law firm that is committed to the ideal of equal justice for all and the attainment of basic human and civil rights.
Gabriella Paul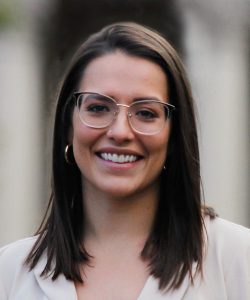 Special Projects Reporter Gabriella Paul graduated in May of 2020 from the University of Florida with a degree in journalism and history. She is a Colorado native who grew up in the Tampa Bay area. She cares deeply about amplifying silenced voices and rewriting the mainstream narrative in her storytelling. Her favorite stories are told through the lenses of data analysis and American history. She is spending her fellowship year with the Brechner Center researching "data deserts" in K-12 and higher education.
Daniel Delgado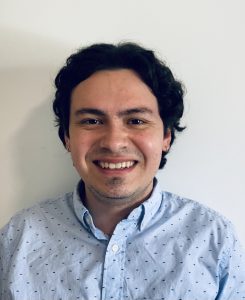 Research Associate Daniel Delgado is a 2020 graduate of Amherst College, with a B.A. in Black Studies, Latinx and Latin American Studies. At Amherst, he conducted research on labor movements as a Mellon-Mays Undergraduate Fellow and assisted with a book about gun violence and politics. A native of South Florida fluent in Spanish, Delgado is working with the Brechner Center and the National Freedom of Information Coalition studying how FOI laws benefit nonwhite communities, particularly in relation to issues of environmental racism.