Frank LoMonte Comments on Lack of a Standard for Publishing Higher Ed Vaccination Data
Frank LoMonte, University of Florida College of Journalism and Communications Brechner Center for Freedom of Information director, was quoted in "There's No Standard Among Colleges' COVID Vaccination Dashboards" published in The Chronicle of Higher Education on Sept. 2.
The story focuses on the lack of consistency when publicizing vaccination rates at universities making it difficult to draw comparisons between institutions.
According to LoMonte, when it comes to vaccination data, the more granular, the better.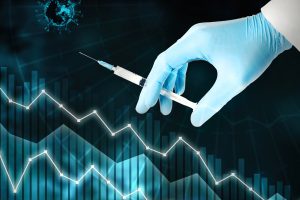 "If you are aggregating the data, then you can't tell whether you need to do more catch-up work in educating the students or the faculty or the staff, and one data set could be throwing off the percentage of the other data set," he said. "And even if the sample size is small, it is almost always best to push out all the data at a college's disposal."
"My No. 1 advice to agencies is always, if you are being asked for a piece of data over and over again, you should publish that piece of data, because people keep asking for it," LoMonte said. "That is proof positive that that is a data point that is a matter of public interest, and so why not publish it, even if you have to publish it with a whole bunch of explanations and caveats attached?"
Posted: September 7, 2021
Category: College News
Tagged as: Brechner Center for Freedom of Information, COVID-19 Vaccination Data, Frank LoMonte