CJC Brechner Center Noted for Report on Transparent Law Enforcement Communication
University of Florida College of Journalism and Communications Brechner Center for Freedom of Information, under the direction of Frank LoMonte, was recognized in the editorial, "Clear Communication from Law Enforcement is Crucial," published in the Seattle Times on June 26.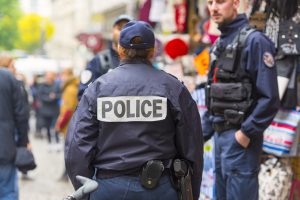 The editorial focuses on the criticism the King County (Wash.) Sheriff's Office received after sharing inaccurate information about a fatal shooting by a deputy and not correcting it in a timely manner. LoMonte and the Brechner Center took the lead to offer recommendations for law enforcement to initiate transparent communication.  Suggestions included immediately informing the public on social media and via the news media; releasing regular updates on high-profile cases including officer-involved shootings or other uses of force that result in serious injury or death; rapidly correcting inaccurate or misleading information if it has been released; releasing requested information promptly; and sharing information with media outlets serving diverse audiences.
Posted: July 2, 2018
Category: College News
Tagged as: Brechner Center for Freedom of Information, Frank LoMonte, Seattle Times