Frank LoMonte Authors Article on Protecting Media Whistleblowing About Workplace Safety
Frank LoMonte, University of Florida College of Journalism and Communications Brechner Center for Freedom of Information director, is the author of "When a Leak Becomes a Lifeline: Reinvigorating Federal Labor Law to Protect Media Whistleblowing About Workplace Safety" published in the Seattle Journal for Social Justice on May 14.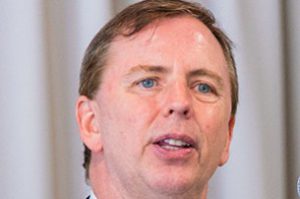 In the article, LoMonte builds on research previously published by the Brechner Center about how gag orders on employees in the private sector are just as illegal as those in the public sector. It focuses on the health care sector and a recent decision by the National Labor Relations Board in the context of a Maine hospital whistleblower who was fired for violating a workplace rule against unauthorized communications with the news media. The NLRB ordered her reinstated and renewed its longstanding position that the National Labor Relations Act forbids employers from telling employees that they cannot discuss work-related matters with the press and public.
According to LoMonte, "It is important for journalists and their lawyers to understand the law and ask tough questions when companies maintain a legally questionable gag policy. The public needs to hear the uncensored stories of workers risking their own health and safety to deliver food, stock grocery shelves and tend to the sick and dying. Knowing that NLRA protection may not extend to an interview in which an employee is held out as speaking on the employer's behalf, journalists may need to consciously consider how interview requests are framed and interviewee responses presented, to maximize the likelihood that their sources will be safe."
Posted: May 18, 2021
Category: Brechner News
Tagged as: Brechner Center for Freedom of Information, Frank LoMonte