Dave Cuillier Named Director of the Brechner Freedom of Information Project
The University of Florida College of Journalism and Communications announced on Feb. 21 that David Cuillier has been named director of the Joseph L. Brechner Freedom of Information Project. He will join the College on July 1,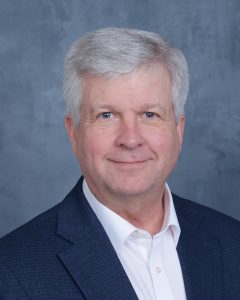 2023.
The Freedom of Information Project is part of a newly named Brechner Center for the Advancement of the First Amendment, which incorporates the current Joseph L. Brechner Center for Freedom of Information and the Marion B. Brechner First Amendment Project.  A new director for the First Amendment Project will be named in the near future.
The Freedom of Information Project is dedicated to protecting a robust, uninhibited marketplace of ideas and exploring what access to public information looks like in the digital age. As director, Cuillier will facilitate public engagement, research and operational collaborations, build capacity and sustainability through fund-raising and grant requests, serve as an expert on matters of access to information and open government practices, and manage a team of collaborators.
Cuillier currently is an associate professor and director of graduate studies at the University of Arizona School of Journalism. A leading authority on freedom of information, he also serves as president of the National Freedom of Information Coalition. During the past two decades, Cuillier has taught more than 10,000 journalists, students and citizens on how to acquire public records, and is co-author of "The Art of Access: Strategies for Acquiring Public Records" and "Transparency 2.0: Digital Data and Privacy in a Wired World."
He is a member of the Federal FOIA Advisory Committee, which provides guidance to the National Archivist on how to improve the Freedom of Information Act, and he has testified three times before Congress regarding FOIA.
Cuillier started his career as a newspaper reporter and editor in the Pacific Northwest, covering local, state and federal government, before earning his doctorate in communication in 2006 at Washington State University. During the past 17 years at the University of Arizona, he has taught data journalism, media law, media ethics, access to public records, and other courses, and served as school director from 2011-18.
In 2013-14, Cuillier served as national president of the Society of Professional Journalists (SPJ), the largest and most broad-based organization of journalists in the nation, and in 2016 was awarded the Wells Memorial Key Award, the highest honor bestowed by SPJ for service to the profession. He also has served as head of the Media Law & Policy Division of the Association for Education in Journalism and Mass Communication.
Cuillier has conducted award-winning research on the ability of journalists and citizens to acquire government information and is founding editor of the Brechner Center's peer-reviewed Journal of Civic Information. He writes the FOI Files column for the Investigative Reporters & Editors Journal, and has conducted research for the John S. and James L. Knight Foundation on the state of freedom of information in the United States. He also aids journalists on acquiring public records, advises states and nations on how to improve their public records laws, and supports news organizations in crafting amicus briefs and appeals.
Posted: February 24, 2023
Category: Brechner News
Tagged as: Brechner, Brechner Center for Freedom of Information, Dave Cuillier, David Cuillier