Washington Post Reporters Win 2022 Brechner Freedom of Information Award
Washington Post Reporters Hannah Dreier and Andrew Ba Tran are the winners of the 2022 Brechner Freedom of Information Award for their coverage of hidden inequities in the way FEMA administers aid to victims of national disasters.
Dreier and Tran spent 13 months investigating how FEMA distributes aid, filing records requests in four states, analyzing 9.5 million records, and reporting in disaster zones from California to Iowa to Alabama. Their reporting found an opaque response system with very little public accountability.
In the course of their reporting, they found that FEMA was: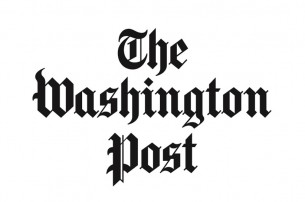 Their reporting had impact. FEMA pledged to become more transparent and to start collecting data to help others hold the agency accountable. It also resulted in several pieces of legislation currently being considered in Congress, including a requirement to post rates of approval for assistance requests. Legislators, academics and FEMA staff all are using data generated by this reporting to inform policymaking.
"This work exemplifies the great tradition of journalists using public records to hold government accountable," said Janet Coats, managing director of UF's Consortium on Trust in Media and Technology and one of the contest judges. "It's particularly important given that the people most hurt by FEMA's inequitable responses already have suffered terrible loss as the result of disasters. These are the very people FEMA is designed to help, and this reporting already has made an impact in the way FEMA operates."
Dreier and Tran demonstrated persistence not only in acquiring the data that underpins their reporting, but also in making it useful. After FEMA declined to share information about its application rejection rates, they worked to pull the data from FEMA's own network. The Post honored the spirit of transparency by making their databases available on their website, creating an interactive map describing where people are denied disaster aid, and creating an app that allows users to explore grant applications for hazard mitigation projects by county.
The Post's series was chosen for the award by a panel of judges with expertise in investigative reporting and information access: Diane McFarlin, dean emeritus of the UF College of Journalism and Communications and former editor and publisher of the Sarasota Herald-Tribune; Ted Spiker, chair of the department of journalism at the UF College of Journalism and Communications; and Coats of the UF Consortium on Trust in Media and Technology.
The Brechner Freedom of Information Award has been presented annually since 1986 by the Brechner Center for Freedom of Information at the University of Florida College of Journalism and Communications to reward excellence in reporting that draws on government documents and data, shedding light on official secrecy. The award includes a $3,000 cash prize, made possible by an endowment created by the Brechner family.
A list of previous winners can be found at https://brechner.org/about/past-awards/
Posted: April 28, 2022
Category: Brechner News
Tagged as: Brechner Award, The Washington Post