Frank LoMonte Comments on the Non-Disclosure of NIL Payments to Student-Athletes
Frank LoMonte, University of Florida College of Journalism and Communications Brechner Center for Freedom of Information director, is quoted in "WRAL Investigates: Payments Now Legal to College Athletes, But They're Still Hidden" posted on wral.com on Feb. 28.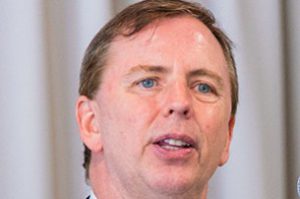 The article focuses on the ability of student-athletes to make money off their name, image and likeness (NIL). The amount they receive depends on their profile and position on their team. However, how much the student-athletes are making is not easy to determine.
LoMonte questioned why NIL deals aren't made public by schools. "College athletics has been in need of greater transparency and greater public scrutiny. If they're not doing anything wrong, if they're not using these agreements in an untoward way that they are forbidden from doing, then they ought to invite the public in."
LoMonte feels that the Family Education Rights and Privacy Act (FERPA) is being misused.
"Something that was created by Nike or Coca Cola was never an education record," argues LoMonte. "Nothing about these agreements fits what Congress had in mind when they made education records confidential."
He adds, "There's a real interest in the public in knowing whether name, image and likeness frankly is being used in ways that might affect the honest and integrity of the sport."
Posted: March 4, 2022
Category: Brechner News
Tagged as: Brechner Center for Freedom of Information, Frank LoMonte