Clay Calvert and Frank LoMonte Comment on Alachua County Social Media Issues
Clay Calvert, director of the Marion B. Brechner First Amendment Project and Brechner Eminent Scholar in Mass Communication at the University of Florida College of Journalism and Communications (UFCJC), and Frank LoMonte, UFCJC Brechner Center for Freedom of Information director, were quoted in "Alachua County Not Violating First Amendment by Blocking Public Comment on Social Media Sites, Experts Say" published in The Gainesville Sun on Oct. 21.
The story focuses on a recent decision by Alachua County, Florida to stop allowing public comments on its social media sites to prevent controversial and divisive posts. Their social platforms are meant for sharing information with citizens, not to be used as public forums.
According to LoMonte, the First Amendment would forbid any government agency from selectively choosing which social media comments do or don't remain visible. But he said that's not what is happening here.
"If the county went onto a comment board and pulled down only the comments that were considered insulting to the commissioners, that would be considered 'viewpoint discrimination,' which the First Amendment never allows," he said. "But if you disable comments entirely for everyone, I don't think there is much of a First Amendment issue."
Calvert agrees that the County is not violating the First Amendment by blocking public comment on its social media pages.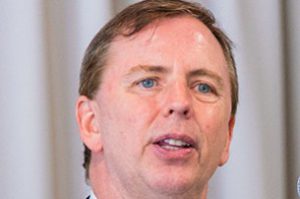 "What we are dealing with here is the concept of a digital public forum. And the county is under no obligation to create such a forum," he said. "I think the justification for removing this is well-founded. Facebook does allegedly use algorithms that basically create controversies to gin up larger audiences and keep eyeballs on its page in terms of what it moves up and down. I think that is a very legitimate concern."
Calvert was also quoted in "ASO and Deputy Cut Ties Following Internal Investigation Over Social Media Posts" broadcast on WCJB-TV20 , the ABC-affiliate in Gainesville on Oct. 20.
The story focuses on the dismissal of an Alachua County Sheriff's deputy over controversial social media posts.
According to Calvert, the Sheriff's office is a government entity, that's where the First Amendment issues start rising.
"The individual's interest in speaking out about matters of public concern versus the Sheriff's office in the efficient manner in which it operates in effectiveness," said Calvert. "I think one of the issues here is its credibility as a law enforcement agency to be perceived as neutral, to be perceived as fair and just. And I think that's the interest here that is undermined by the social media post."
Posted: October 25, 2021
Category: Brechner News
Tagged as: Brechner Center for Freedom of Information, Frank LoMonte