Frank LoMonte Comments on Oklahoma's Antiracism Teaching Ban in Public Schools
Frank LoMonte, University of Florida College of Journalism and Communications Brechner Center for Freedom of Information director, is quoted in "ACLU Lawsuit Looks to Take Down Oklahoma's CRT Teaching Ban as Free Speech Violation" published on the74million.org website on Oct. 25.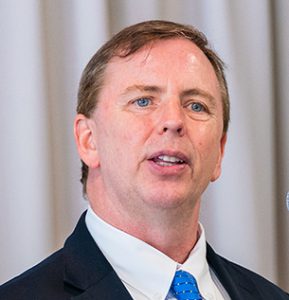 The article focuses on an American Civil Liberties Union lawsuit challenging Oklahoma's restriction of public school's instruction on race and gender alleging it to be an antiracism teaching ban.
According to LoMonte, "There is a pretty good chance that students can show their First Amendment rights have been violated. When schools restrict academic content, it can amount to a First Amendment violation if the court concludes that the censorship was politically motivated."
He references a 1982 Supreme Court precedent in a case over book banning. The ruling established students' right to receive information, but also gave school boards some latitude in choosing to pull books.
"If the complaint is right, that classic books like To Kill a Mockingbird are being removed from the curriculum for no reason other than political ideology, then that is a First Amendment injury to the students," he said.
LoMonte adds that with similar legislation in force across the country, it is doubtful the case against the Sooner State will be the last of its kind.
"I'm sure more lawsuits are coming," he said.
Posted: October 25, 2021
Category: Brechner News
Tagged as: Brechner Center for Freedom of Information, Critical Race Theory Ban, Frank LoMonte