Frank LoMonte Comments on First Amendment Issues
Frank LoMonte, University of Florida College of Journalism and Communications Brechner Center for Freedom of Information director, is quoted in "4 First Amendment 'Where America Stands' Findings that Surprised Experts (and 3 that Didn't)" published in Freedom Forum on Sept. 29.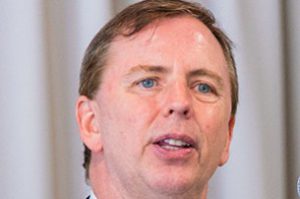 The article focuses on Freedom Forum's newly released "The First Amendment: Where America Stands." This survey provides a picture of Americans' knowledge of and attitudes about the five freedoms the amendment protects.
According to LoMonte, "Our public education system does a very poor job of modeling respect for First Amendment values, leaving the First Amendment a 'damaged brand.'"
He adds, "It's not sustainable for a functioning democracy if a majority of voters actively avoid becoming informed."
LoMonte and the Brechner Center also were cited in "Fighting the 'PIO Chokepoints' that Limit Media Access to Government Stories" published in Editor & Publisher on Sept. 29. The article references the Brechner Center's research on illegal gag orders in the government sector.
According to LoMonte in a 2019 article, "Although the practice of gagging public employees from giving unapproved interviews is pervasive across all levels of government, decades' worth of First Amendment caselaw demonstrates that blanket restrictions on speaking to the media are legally unenforceable."
Posted: October 4, 2021
Category: Brechner News
Tagged as: Brechner Center for Freedom of Information, Frank LoMonte