Frank LoMonte Comments on Lawsuits Over Bans on Teaching Critical Race Theory
Frank LoMonte, University of Florida College of Journalism and Communications Brechner Center for Freedom of Information director, is the author of "Lawsuits Over Bans on Teaching Critical Race Theory Are Coming – Here's What Won't Work and What Might" published in The Conversation on July 20.
LoMonte questions if possible disciplinary action against teachers who include systemic racism in their curriculum is a violation of their First Amendment rights.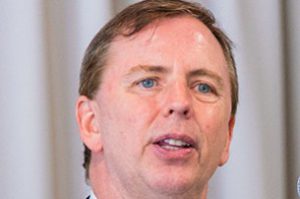 According to LoMonte, "Whether K-12 educators have any legally protected right to choose how and what to teach is sure to be tested soon, now that the furor over teaching kids about race and racism has reached a boiling point in communities across the country."
"Regardless of who sues and when, the federal courts eventually will have the last word on how heavily state policymakers can dictate what teachers teach," he said.
In addition, LoMonte was the featured guest about whether these bans can pass constitutional muster in "Critical Race Theory Goes to Court" on the "8 O' Clock Buzz," a one hour program broadcast on WORT-FM in Madison, Wisconsin, on July 26.
According to LoMonte, college instructors are protected by the First Amendment, but the courts have been hesitant to extend the academic doctrine to the K-12 level.
"It's just something that the courts have recognized as a tradition of higher education," he said.
Posted: July 30, 2021
Category: Brechner News
Tagged as: Brechner Center for Freedom of Information, Frank LoMonte