Frank LoMonte Comments on Supreme Court's Decision to Protect Students' First Amendment Rights on Social Media
Frank LoMonte, University of Florida College of Journalism and Communications Brechner Center for Freedom of Information director, is the author of "The Supreme Court's Cheerleader Decision Has Something to Frustrate and Disappoint Everyone" published on slate.com on June 25.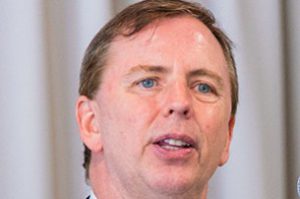 In the column, LoMonte writes about the Supreme Court's decision protecting students' First Amendment rights on social media. He concludes that the decision was surprisingly favorable for student rights, giving some assurance that students can engage in commentary and criticism about their schools when they are off campus on personal time. However, he believes that the decision still leaves enormous questions unanswered, including where the line will be drawn when the student is an adult-aged college student as opposed to a 14-year-old.
"If the Mahanoy decision is a yellow tap-the-brakes signal for school disciplinarians, it is a bright-red slam-the-brakes light for colleges. A decade's worth of lower court rulings giving state universities broad authority to punish students for quote-unquote 'unprofessional' speech on social media is now almost certainly bad legal precedent," said LoMonte.
Posted: June 30, 2021
Category: Brechner News
Tagged as: Brechner Center for Freedom of Information, Frank LoMonte