Frank LoMonte Comments on Secretive Learfield IMG College Deals
Frank LoMonte, University of Florida College of Journalism and Communications Brechner Center for Freedom of Information director, is quoted in "Secret Documents Reveal Learfield IMG's Take From College Deals" published in Sportico on May 11.
The article focuses on multimedia rights partnerships that some college sports programs have with Learfield IMG College licenses. Details of the arrangements have been kept private for the most part until now.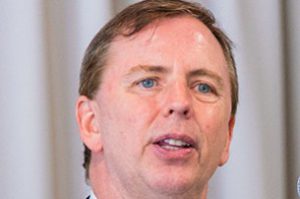 "The trade-secret exemption is probably the single most abused and distorted of all freedom-of-information exemptions," said LoMonte. "If open records laws mean anything at all, they mean that the public gets to see how an agency's money is being spent and where revenue is coming from. The public has an absolute right to know whether a university negotiated a good bargain, or whether a commercial partner like Learfield is getting a preferential sweetheart deal."
Posted: May 17, 2021
Category: Brechner News
Tagged as: Brechner Center for Freedom of Information, Frank LoMonte