Frank LoMonte Comments on Student Speech Case to be Heard by the U.S. Supreme Court
Frank LoMonte, University of Florida College of Journalism and Communications Brechner Center for Freedom of Information director, was quoted in "A Cheerleader's Snapchat Rant Leads to 'Momentous' Supreme Court Case on Student Speech" published in The Washington Post on April 25.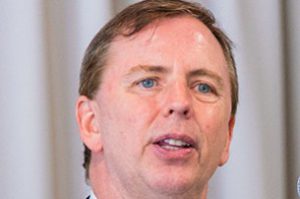 The story focuses on the case, Brandi Levy vs. Mahanoy Area School District, that will now be heard by the U.S. Supreme Court. It could determine how the First Amendment's protection of free speech applies to the off-campus activities of the nation's 50 million public school students.
"This may seem like a very narrow case about a minor temper tantrum on Snapchat, but it is about speech anywhere and everywhere, by students of all ages," said LoMonte.
Because it is somewhat rare for the justices to take a student speech case, "they are writing broadly the standards that will apply for two or three generations," LoMonte said. "And they are writing the standards for all forms of speech across all media."
According to LoMonte, it is the relatively low stakes of student speech cases — the silly sign, a band concert, suspension from the cheerleading squad — that brings the possibility that judges and the public will trivialize them.
But he analogizes it to a police officer handing out $5 tickets to people wearing T-shirts with political statements the government didn't like.
"No federal judge in America would say, 'Suck it up and pay the ticket,'" LoMonte said. "Even a very small amount of government punishment that is meant to deter you from speaking is enough to violate the First Amendment, and judges understand that very well every place other than schools."
Posted: April 27, 2021
Category: Brechner News