Brechner Center Podcast "Why Don't We Know" Receives Education Writers Association Award
Sara Ganim, University of Florida College of Journalism and Communications Brechner Center for Freedom of Information Hearst Journalism Fellow, Brechner Center Director Frank LoMonte, and a team students and alumni are the recipients of the 2020 Education Writers Association (EWA) Award in the Smaller Newsroom Public Service category for their "Why Don't We Know" investigative podcast on education records.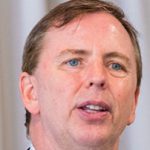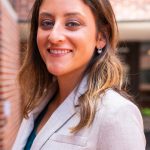 The Education Records podcast, which is the 10th in a series of 13 podcasts, explores the case of four women who were victims of sexual violence and claimed their universities kept their own education records from them — in clear violation of federal law. The episodes explored the troubling trend of how some higher education institutions keep the public in the dark on the true numbers of such cases, as well as when the investigations are found to have been mishandled.
Comments from the judges included, "A deeply reported, compelling account that lays bare how universities have manipulated federal law to cover up student and staff wrongdoing — and protect the institutions' reputations, and the stories of women trying to access their own records are told with clarity and empathy and interwoven in a way that shows how widespread and impactful these policies are."
The "Why Don't We Know" podcast is the brainchild of Ganim, who, with Tori Whidden, B.S. Journalism 2019, Camile Respess, B.S. Journalism 2020, CJC Master's student Amy Fu, Santa Fe College Digital Media student James Sullivan, UF Musical Composition doctoral student Daniel Townsend, Gabriella Paul, B.S. Journalism 2020, and Marianna Faiello, B.S. Journalism 2020, embarked on an 18-month deep dive into government secrecy to produce a 13-episode season and five bonus segments.
The podcast is supported by a grant from the Hearst Family Foundations and produced by the Brechner Center for Freedom of Information, a research center focused on improving the public's access to civically essential information.
The EWA's mission is to strengthen the community of education writers and improve the quality of education coverage to better inform the public.
Posted: April 13, 2021
Category: Brechner News
Tagged as: Brechner Center for Freedom of Information, Education Writers Association Award, Frank LoMonte, Sara Ganim, Why Don't We Know