Frank LoMonte Comments on Complaint Filed Against Kansas Police Chief
Frank LoMonte, University of Florida College of Journalism and Communications Brechner Center for Freedom of Information director, was quoted in "Complaint Claims Overland Park's Police Chief Filed False Report" posted on KSHB.com on March 24.
The story focuses on a complaint filed by the mother of a fatally shot teen against Overland Park, Kansas Police Chief Frank Donchez in regard to former Officer Clayton Jenison and the allegation of a resignation for personal reasons.
According to LoMonte, it definitely does not appear that the officer left the force for personal reasons.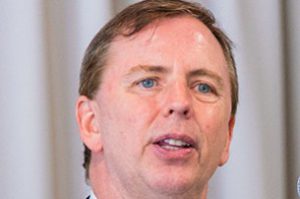 "It seems like the police department has belatedly admitted that they negotiated with his lawyer for his exit, and that his departure was a result of the city's interest in removing him," he said. "It wouldn't be accurate to say that his departure was solely for personal reasons, because if you leave a government job for personal reasons, you don't get a $70,000 farewell gift on your way out the door."
He adds, "A government agency can't give away taxpayer money for no reason, and if an employee submits a resignation for personal reasons, the employer can't just give them a going-away present of taxpayer money. So there had to be a bargain struck in which the city was receiving something in exchange for its money, and if the bargain was that Jenison would agree to resign and not to sue the city in exchange for $70,000, then that's what should have been on the report to the commission."
Posted: March 25, 2021
Category: Brechner News
Tagged as: Brechner Center for Freedom of Information, Frank LoMonte