Reuters Wins Freedom of Information Award for Series About Preventable Deaths in County Jails
For a series of investigative news stories exposing the enormity of preventable deaths in county jails across the United States attributable to suicides or medical conditions, a team of reporters from the Reuters news service is the winner of the annual Brechner Freedom of Information Award for investigative reporting.
For a series of stories published throughout 2020, "Dying Inside," Reuters reporters filed more than 1,500 state freedom-of-information requests to gather the records behind 7,571 deaths in county lockups between 2008 and 2019. They found that the vast majority of those who died were not serving sentences after conviction, but were merely being held in custody waiting for their trial dates, often because they could not afford bail. "The toll of jail inmates who die without a case resolution subverts a fundamental tenet of the U.S. criminal justice system: innocent until proven guilty," the reporting team wrote.
Reuters reporters documented that the death rate is statistically greater in jails with privatized medical care supplied by outside contractors, raising questions about whether corners are being cut in the pursuit of profit. The team's data reporting was augmented by interviews with grieving family members across the country, recounting how their loved ones failed to receive attention for life-threatening mental health problems while in custody.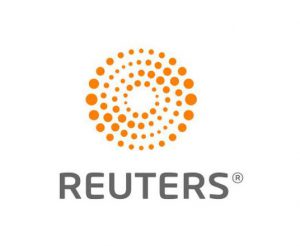 A team of six Reuters reporters will share the $3,000 cash prize accompanying the Brechner award: Peter Eisler, Linda So, Jason Szep, Grant Smith, Ned Parker and Brad Heath. A division of Thomson Reuters, Reuters is one of the world's largest news organizations, employing more than 3,000 journalists in about 200 locations worldwide.
"The enormous scope and ambition of this freedom-of-information project really distinguished Reuters' work, and doubly so because the research involved two subjects — jail conditions and health care — where government secrecy is especially tenacious," said Frank D. LoMonte, media law professor and director of the University of Florida College of Journalism and Communications Brechner Center.
"During the COVID-19 pandemic, America became acutely aware that jails can be cauldrons of deadly infectious disease," LoMonte said. "Jails are desperately under-scrutinized institutions that resist coverage. Our judges wanted to recognize Reuters for spotlighting a system where millions of detainees are guilty of nothing more than nonviolent 'poverty crimes' – or guilty of nothing at all – yet are placed in harm's way by abuse and neglect."
Reuters' reporting has sparked concerns in Congress and spurred action in state legislatures in Georgia, Mississippi and West Virginia, where reporters found especially acute problems. In Georgia, where at least 272 people have died while being held in the state's 13 largest jails since 2008, lawmakers called for the state to take responsibility for investigating deaths in custody instead of a patchwork of 159 local sheriffs' offices.
"The reporting team's persistence allowed us to unmask the largely hidden story of deaths behind bars, revealing both the causes and consequences and providing a roadmap for reform," said project editor Ronnie Greene. "This is public service journalism in the truest sense."
The Reuters series was chosen for the honor by a panel of distinguished volunteer judges with deep expertise in investigative journalism: Diane McFarlin, dean emeritus of the UF College of Journalism and Communications and former editor and publisher of the Sarasota Herald-Tribune; Melanie Sill, executive director of the NC Local News Workshop and former editor of the Sacramento Bee and Raleigh News & Observer; and 2020 Brechner award winner Christina Jewett, a reporter for Kaiser Health News.
The judges also voted to award a special Citation for Support of Community Journalism, a newly created category, to the nonprofit Brown Institute for Media Innovation at Columbia University for its ambitious nationwide open-records project, "Documenting COVID-19." By equipping local news organizations across the country with a database of some 220 document sets gathered from 44 states, the Brown Institute's collaboration with 30 local newsrooms helped illuminate the toll of COVID-19 on meatpacking workers, farmworkers and other vulnerable populations. The citation will be accompanied by a $1,000 cash award.
The Brechner Freedom of Information Award has been presented annually since 1986 by the Joseph L. Brechner Center for Freedom of Information at the University of Florida to reward excellence in reporting that draws on government documents and data, shedding light on official secrecy. The prize money is made possible by an endowment created by the Brechner family.
Posted: March 18, 2021
Category: Brechner News
Tagged as: 2020 Brechner Freedom of Information Award, Brechner Center for Freedom of Information, Frank LoMonte, Reuters