Frank LoMonte Comments on Capitol Police's FOIA Exemption
Frank LoMonte, University of Florida College of Journalism and Communications Brechner Center for Freedom of Information director, is quoted in "The Capitol Police Are Not Subject to Freedom of Information Laws. Jan. 6 Could Change That" published on huffpost.com on Jan. 12.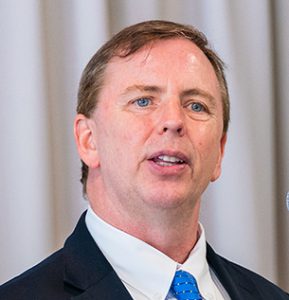 The article focuses on the Capitol Police and their exemption from the Freedom of Information Act (FOIA). The almost 2,000-member police force does not have to comply with the transparency law and does not have to provide access to official records.
"There's no reason to give the Capitol Police a blanket, categorical free pass on FOIA," said LoMonte. "We live in America. We don't have secret police."
According to LoMonte, "Subjecting the Capitol Police to FOIA wouldn't necessarily lead to major revelations about the storming of Congress. The law includes nine exemptions, including provisions protecting sensitive national security documents and records involved in an open investigation. All transparency laws include major carveouts that shield departments from disclosing sensitive law enforcement records, particularly during an investigation."
"Whether Capitol Police are well managed or not is a topic of great public urgency," LoMonte said. "The fact that the public has an intense interest in the workings of Capitol Police is now undeniably apparent."
Posted: January 12, 2021
Category: Brechner News
Tagged as: Brechner Center for Freedom of Information, Frank LoMonte