Frank LoMonte Comments on the Rights of Health Care Workers Who Speak to the Media During the Pandemic
Frank LoMonte, University of Florida College of Journalism and Communications Brechner Center for Freedom of Information director, is quoted in "COVID Amplifies Appeal Over Speech Rights of Health Care Workers" published on courthousenews.com on Jan. 6.
The article focuses on the plight of health care workers who have been terminated for speaking to the media about inadequate protection during the pandemic.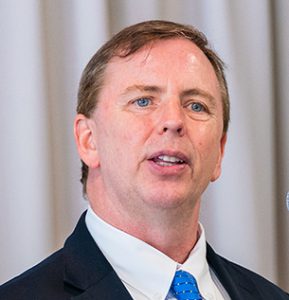 According to LoMonte, "As hospitals across the U.S. struggle to cope with the pandemic, health care institutions are getting more aggressive about trying to gag their employees from speaking to the news media. Even Amazon has gotten into trouble for trying to keep workers from talking about safety conditions."
The First Circuit U.S. Court of Appeals in Boston has lent a sympathetic ear to Karen-Jo Young, a part-time, nonunion activities coordinator at hospital in Maine who wrote a letter to the editor complaining about staffing shortages.
"There's no First Amendment claim in Young's case because the hospital is private. If Young were a public employee, the case would be a slam dunk, said LoMonte.
In general, said LoMonte, "the bar for concerted activity is fairly low," and "the circuits are deferential to the National Labor Relations Board, so it carries the day."
Posted: January 8, 2021
Category: Brechner News
Tagged as: Brechner Center for Freedom of Information, Frank LoMonte