Frank LoMonte Comments on the High Cost of a COVID-19 Records Request
Frank LoMonte, University of Florida College of Journalism and Communications Brechner Center for Freedom of Information director, is quoted in "Florida Wants $17,000 to Release Documents About COVID-19 Vaccine Rollout" published on vice.com on Jan. 5.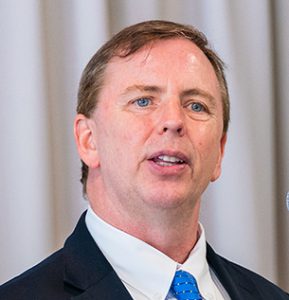 The article focuses on the Florida Department of Health's large monetary request to turn over the state's coronavirus vaccine prioritization and distribution plan. The high cost has become a barrier to finding out why the process is a bureaucratic headache.
According to LoMonte, "There's a very good policy question about whether requesters should be paying tens of thousands of dollars for information that the public desperately needs to see. Shouldn't this state, and all states, be pushing out information about their coronavirus vaccine rollout without having to be asked under threat of a public records law?"
"I think what you are seeing is the general public is finally experiencing all of the same frustrations that journalists have been experiencing for many years: It's hard to get public records, they cost too much, it takes too long, there are way too many exemptions," LoMonte said. "The public has only just recently started to feel the impact of inadequate public records laws in a very real, salient, life-and-death way."
Posted: January 6, 2021
Category: Brechner News
Tagged as: Brechner Center for Freedom of Information, Frank LoMonte