Frank LoMonte Comments on Including Voicemail Comments During Public Comment Periods
Frank LoMonte, University of Florida College of Journalism and Communications Brechner Center for Freedom of Information director, is quoted in "Miami Officials Repeatedly Ignore Residents at Virtual Meetings" published in the Miami New Times on Nov. 30.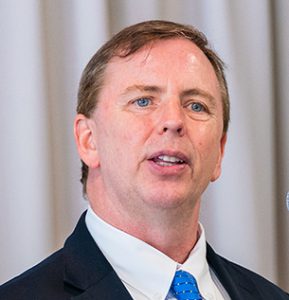 The article addresses public comment periods that consist of playing back voice mail recordings throughout the night. This policy has led to legal issues and First Amendment challenges for several local governments in the Miami area. The new normal of virtual meetings allows more people to be heard, but it's not clear if government officials are listening.
"This should be the best thing to ever happen because there are people who normally can't take time off work to go to city hall who can benefit from remote meetings — and that's also part of why government agencies find them troublesome," said LoMonte.
According to LoMonte, the digital transition inspired by COVID-19 has allowed far more people to become civically engaged and to speak to their elected officials and that governments may need to adapt.
"Rather than 20 people coming to speak in person on a particular item, 200 people can now leave a voicemail. Officials will have to exercise more patience," said LoMonte. "It may be that they'll have to build more time into their schedule to actually consider public input. One-day meetings might not work anymore."
LoMonte adds that a reasonable opportunity to be heard does not necessarily mean officials have to be listening closely but they must be present and the comments have to be audible.
Posted: November 30, 2020
Category: Brechner News
Tagged as: Brechner Center for Freedom of Information, Frank LoMonte