Frank LoMonte Comments on Athletes Finding New Ways to Speak to the Media
Frank LoMonte, University of Florida College of Journalism and Communications Brechner Center for Freedom of Information director, is quoted in "College Athletes, Long Muffled By Schools, Are Finding New Ways to Speak Out" published in The Washington Post on Oct. 12.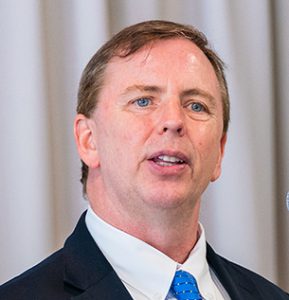 The article focuses on college athletes who have been prohibited from speaking to journalists without team permission. In addition, some schools have policies that monitor or restrict players' social media accounts. In response to this situation, many athletes have advocated for themselves in unprecedented ways.
According to LoMonte, "As games are canceled and some universities withhold information about positive coronavirus tests in football programs, it's especially critical that players are allowed to speak out. We need to hear the voices of those most affected, who are putting their health and safety at risk to entertain us. It's interesting to hear from athletes in normal times; it's more important now."
LoMonte feels that some policies may be unconstitutional. "Anytime a government agency imposes a blanket restraint that you're not allowed to be heard, it will be almost impossible to justify that restraint constitutionally," he said.
LoMonte acquired the athlete handbooks from major public universities and found that nearly all required media interactions are to be overseen by the athletic department. Others appeared to threaten athletes against speaking to the media, especially as whistleblowers.
"If [there is a player] who is a malcontent or a complainer, the athletic department will offer people who are aligned with the message of the program and aren't going to go off script," LoMonte explained.
"Scandals involving sexual abuse by team doctors at Michigan State and Ohio State, as well as the alleged mistreatment of players at Nebraska, Rutgers and North Carolina, illustrate the importance of athletes being able to speak freely," he said.
Posted: October 12, 2020
Category: Brechner News
Tagged as: Brechner Center for Freedom of Information, First Amendment, Frank LoMonte