Frank LoMonte Lauded for Offering His Legal Expertise to Create SPJ Resolution
Frank LoMonte, University of Florida College of Journalism and Communications Brechner Center for Freedom of Information director, was recently recognized for his efforts to assist with the creation of a Society of Professional Journalists (SPJ) resolution against controls on employee speech by government agencies. These controls have led to severe limitations on public scrutiny of those entities and to a higher COVID-19 death toll.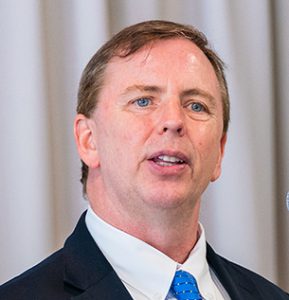 LoMonte was lauded for his extensive legal analysis that found such controls on speech are unconstitutional. The resolution was made and passed by the 83 delegates attending the recent virtual SPJ2020 Journalism Conference. SPJ has led several coalition efforts opposing these controls over the past six years.
Posted: September 22, 2020
Category: Brechner News
Tagged as: Brechner Center for Freedom of Information, Frank LoMonte, SPJ