Frank LoMonte Comments on Lack of Firsthand Classroom Accounts and Lack of Information on Coronavirus Cases
Frank LoMonte, University of Florida College of Journalism and Communications Brechner Center for Freedom of Information director, was quoted in "Here's Why You Won't See Reporting from Inside Seattle-Area Virtual Classrooms This Week" published in The Seattle Times on Sept. 4.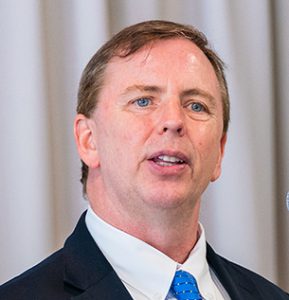 Thousands of Washington children returned to schools – mostly online. However, there are few firsthand accounts of what's happening inside classrooms because local school districts are allowing journalists limited access.
According to LoMonte, the schools have no legal obligation to allow journalists to observe classes — virtually or in person. But it's good public policy to do so. A "huge element" of the back-to-school story is missed when reporters are barred from witnessing it.
"Journalism is often called the first draft of history and history is being written right now, on Zoom," he said. "One of the major things that's lost when journalists can't get access to classes is the voice of students."
LoMonte was also quoted in "How Schools Report Coronavirus Cases Varies by District" published in the Orlando Sentinel on Sept. 4.
The article focuses on what information the public is receiving about how schools in their neighborhoods are faring in the coronavirus pandemic. How much information they can get and how easily they can get it depends on where they live in Central Florida.
According to LoMonte, disclosing the number of students who have been infected without any other identifiable demographic information shouldn't be a concern. For years, schools have released information about cases of measles or headlice on their campuses and that they could do the same for coronavirus because there's no way for people to identify who tested positive without additional details.
"The public is entitled to information about community health. If there's one case within a school of 2,000 people, that may not be any great cause for alarm, but once the number starts getting into the dozens then a parent may justifiably say, 'Is my child safe attending or should they stay home?'" LoMonte said. "The public needs to know the same data that decision-makers are basing their policies on, otherwise government just runs on the honor system."
Posted: September 8, 2020
Category: Brechner News
Tagged as: Brechner Center for Freedom of Information, Frank LoMonte