Frank LoMonte Comments on the Outcome of Student Free-Speech Case
Frank LoMonte, University of Florida College of Journalism and Communications Brechner Center for Freedom of Information director, is quoted in "Snapchatting Cheerleader Wins Free-Speech Case at 3rd Circuit" published in courthousenews.com on June 30.
The article focuses on a Philadelphia Third Circuit Court ruling that a school violated a cheerleader's First Amendment rights when it kicked her off the squad over a profane Snapchat post done off-campus.
According to LoMonte, this decision is enormously important for the safety and welfare of young people everywhere. He adds that the ruling is especially important given today's climate.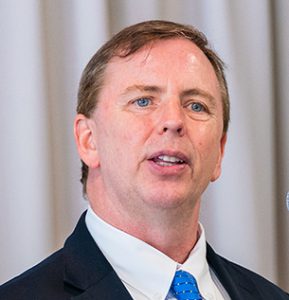 "For years, schools have been claiming near-total authority over students' speech no matter when and where it happens, even off-campus on personal time, and the Third Circuit has now clearly said that there is a meaningful legal distinction between in-school speech and off-campus speech," said LoMonte. "This is the only rule that can possibly make sense in today's world, where students are taking on leadership in social-justice movements and need the full force of the First Amendment to keep them safe from school punishment, even if they stir up controversy or provoke dissent."
Posted: July 1, 2020
Category: Brechner News
Tagged as: Brechner Center for Freedom of Information, Frank LoMonte