Frank LoMonte Comments on Disclosing COVID-19 Testing Results for Athletes
Frank LoMonte, University of Florida College of Journalism and Communications Brechner Center for Freedom of Information director, is quoted in "'Not a Stretch:' Reality Dictates COVID-19 May Hit College Football Programs" published in The Buffalo News on June 29.
The article focuses on the possible effects COVID-19 may have on college football programs across the U.S. and the disclosure of health data.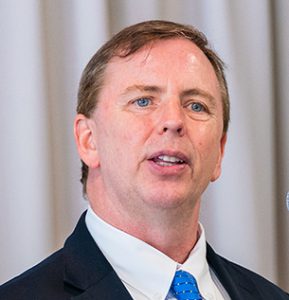 "There's nothing in any federal privacy law that would prevent a college or a team from giving out the number of positive COVID tests," LoMonte said. "Privacy laws apply only to 'personally identifiable information' from people's academic or medical records. The number 3, 4 or 5 is not a piece of personally identifiable information. If the athletic department says, 'We had three positive tests,' that doesn't enable anyone to figure out the names of the athletes. Even if you narrow it down to a specific team – 'We had three positive tests on the basketball team' – that still doesn't enable anyone to say, 'Oh, knowing that the number is three, now I can figure out that the players are Aaron and Bob and Charlie.'
He adds, "The only time federal law forbids giving out data is if the data is matched up with a demographic identifier that gives away the identity of the individual in a way that compromises privacy."
LoMonte also noted that the athletic departments that have released that data have not been penalized by the Federal Educational Rights and Privacy Act (FERPA). The U.S. Department of Education can impose sanctions, and an entity cannot be sued for violating FERPA.
"The Department of Education clearly knows that colleges are publicizing these statistics and hasn't told them to stop," LoMonte said.
Posted: June 30, 2020
Category: Brechner News
Tagged as: Brechner Center for Freedom of Information, Frank LoMonte