Frank LoMonte Comments on the Importance of Police Transparency
Frank LoMonte, University of Florida College of Journalism and Communications Brechner Center for Freedom of Information director, comments in "As Jacksonville Faces Police Shootings and Coronavirus, Protesters Call for Transparency" posted on firstcoastnews.com on June 14.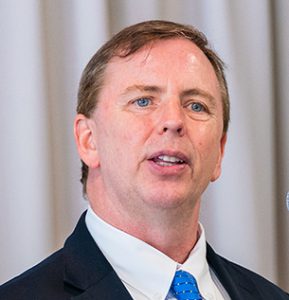 The article focuses on how daily protests show the importance of transparency from the Jacksonville Sheriff's Office to the community in the wake of police shooting deaths and COVID-19 pandemic. Public records requests are often difficult to get filled and names of the accused have not been shared due to a state law exemption.
According to LoMonte, there is a real misuse of that statute. The exemption is permissive, which means the office doesn't have to exempt those names, but the Sheriff's Office takes the stance that if it can come up with a legal reason to not release something, then it will.
"That's always the nightmare scenario when legislators start creating this special category in public records," LoMonte said. "We are in a cultural moment now where the answer to the question of disclosure cannot be disclose the minimum that the law allows after dragging it out at the longest time at the greatest possible expense. That is not the right answer anymore."
He adds, "If it was ever something we could tolerate, we can't tolerate it now. We're facing two crises: COVID-19 and the killing of unarmed black people by police. Both converge on the reliable need for information so we can trust our government. If you're in public service and your answer is 'I'm going to give you the least possible information after making you wait the longest possible time,' then you should not be in government."
Posted: June 17, 2020
Category: Brechner News
Tagged as: Brechner Center for Freedom of Information, Frank LoMonte