Frank LoMonte Comments on the Lack of Accessibility to Joe Biden's Senate Papers
Frank LoMonte, University of Florida College of Journalism and Communications Brechner Center for Freedom of Information director, was quoted in "Don't Expect to See Joe Biden's Papers" published in Huffington Post on May 11.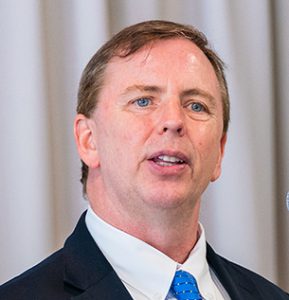 LoMonte comments on the inaccessibility of Biden's papers from his time in the Senate. The National Archives doesn't keep Senate personnel records, and the Senate itself refuses to give up its HR documents for 50 years after severance. The University of Delaware has Biden's Senate records, but they're closed to the public.
According to LoMonte, Delaware has the "broadest exemption anywhere in the country for records maintained by public universities," putting the state in a "very extreme category with only Pennsylvania for company."
"It's just bad luck that it's in Delaware," he said. "Pretty much any other state, you'd have a fighting chance."
Posted: May 14, 2020
Category: Brechner News
Tagged as: Brechner Center for Freedom of Information, Frank LoMonte