Miranda Spivack Authors Column on the Coronavirus Effect on State and National Government Activities
Miranda Spivack, University of Florida College of Journalism and Communications Brechner Center for Freedom of Information Journalism fellow and veteran Washington Post journalist, is the author of the opinion column "An Early Casualty of the Coronavirus" published in Newsday on April 19.
Spivack chronicles the suspension or delay of open meetings and public records requests by state and federal government agencies.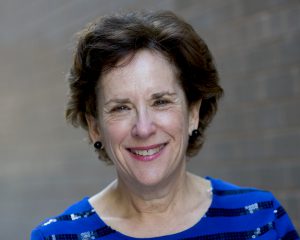 According to Spivack, "It is obvious that some delays and detours are necessary as governments adjust to the new normal and step up their public health response. But the virus in the United States also should be an opportunity for governments to rethink how they maintain — and yes — enhance the ability of the public to track government actions and data whenever possible in real time. Daily briefings are good, but there is so much more that governments can do to keep the public informed, especially during a public health crisis of this magnitude."
She adds, "At the very least, live streaming of government agency meetings, legislative sessions, committee hearings and meetings between mayors and councils should become the new normal. So should the posting of government data in understandable formats. States and the federal government should also be more willing to make electronic responses to federal, state and local Freedom of Information Act requests, unless the size of the file is simply too big to transmit digitally. Lawmakers and governors should start to budget for new software if they need it and can't develop their own systems."
She also suggests that governments should find a way to make the internet a public utility to bridge the digital divide in many parts of the country.
"If governments take heed now, when the next big crisis hits, they won't be able to act on the impulse to shut the public out. Instead, they will have become more accustomed to the idea that it is in everyone's interest for the public to be routinely looking and listening in when they can't be there in person," said Spivack.
Posted: April 20, 2020
Category: Brechner News
Tagged as: Brechner Center for Freedom of Information, Miranda Spivack