Frank LoMonte Comments on the Compromised Access to Public-Records and Free Speech Restrictions During the COVID-19 Pandemic
Frank LoMonte, University of Florida College of Journalism and Communications Brechner Center for Freedom of Information director, was quoted in "Local Governments Are Hard to Find as Coronavirus Ends Public Meetings" published in The Wall Street Journal on April 19.
The article looks at struggles by many communities to run city-council meetings amid bad connections and Zoom-bombing. Access to records has also been an issue and many state and local governments are not responding to public-records requests.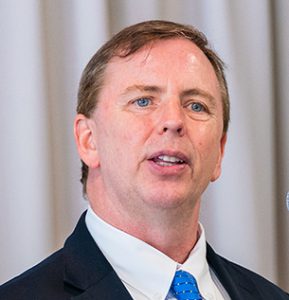 "I would say most of the difficulties in adaptation can be chalked up to good-faith attempts to comply with the law in a new and unfamiliar world," said LoMonte. "The public should be wary of "a certain element of opportunity for certain agencies that just don't like open government."
In addition, LoMonte was quoted in Margaret Sullivan's column, "The Trump Administration is Muzzling Government Scientists. It's Essential to Let Them Speak Candidly to the Press Again," published in The Washington Post on April 18.
According to LoMonte, these times demand more pushback against free-speech restrictions.
"There's a widespread misperception that you check all your free-speech rights at the door when you take a job," LoMonte said, talking about government workers as well as those employed by private corporations. But the courts have said that's not true: Citizens often have the right to speak out, particularly about working conditions.
A recent case in Maine makes the point: An employee of a private hospital was fired after she criticized her employer in a letter to the editor of the local paper. But when she took it to court, an administrative law judge called her firing an unfair labor practice and ordered her reinstated.
When the hospital appealed, the National Labor Relations Board, for the most part, backed up the local judge and the employee. LoMonte found the outcome encouraging. The underlying issues are germane right now when doctors and nurses are getting fired for talking about the lack of personal protective equipment, and when scientists need a political office's approval to share their expert views.
But even apart from the pandemic, LoMonte urges employees to "be skeptical consumers" of the supposedly ironclad rules in their workplaces that forbid posting on social media or speaking to reporters.
LoMonte's article in the Kansas Law Review last year analyzed dozens of cases from the Supreme Court and other federal courts, and concluded that, for government employees, "wholesale prohibitions on unapproved contact with journalists or with the general public, have long been recognized as unconstitutional." It offers a road map for challenging those restrictions.
Posted: April 20, 2020
Category: Brechner News
Tagged as: Brechner Center for Freedom of Information, Frank LoMonte, The Wall Street Journal, The Washington Post