Frank LoMonte Comments on Free Speech Restrictions During Coronavirus Pandemic
Frank LoMonte, University of Florida College of Journalism and Communications Brechner Center for Freedom of Information director, was quoted in "CDC Sued Over Release of Policies Restricting Free Speech" published in Quill on April 3.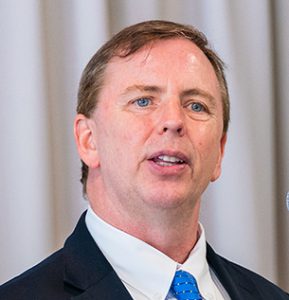 The article focuses on a FOIA request for information on the Centers for Disease Control and Prevention (CDC) and the White House restricting CDC employees' communications with the press and the public, including those related to the coronavirus pandemic.
LoMonte explains that agencies are aware of this situation and that policies often exist informally. He claims that it is something everybody knows but nobody can document.
According to a legal paper by LoMonte published last fall, "Journalists denied access to their desired government sources should be able to establish standing to challenge unconstitutional gag orders based on their history of success in the analogous context of challenging gag orders on trial participants."
He adds, "When you think about a journalist who needs to talk to somebody at the CDC, the EPA or the Department of Health and Human Services, they really want to talk to a trained subject matter expert. They don't want to talk to somebody who has a degree in public relations. No knock on anyone with a PR degree, but we really need the benefit of somebody who is a subject matter expert in medicine and science. There's no substitute for that."
LoMonte notes that it's not a partisan issue, with the Obama administration also rightly criticized for being overly controlling of employee speech. But the importance of free speech is magnified at times like this, when the difference between being well informed and not well informed could literally mean dying. No matter what the Knight Institute's lawsuit turns up, it can be a win for journalists and the public.
"Any time you have an agency policy that tells people they are forbidden from talking to the media without permission, you have the makings of a First Amendment case," he said. "There's no constitutional support for gagging all of your workforce from speaking to the news media. Every single time an employee has challenged a gag order, they have prevailed."
Posted: April 7, 2020
Category: Brechner News
Tagged as: Brechner Center for Freedom of Information, Frank LoMonte