Frank LoMonte Comments on Lack of COVID-19 Case Details
Frank LoMonte, University of Florida College of Journalism and Communications Brechner Center for Freedom of Information director, was quoted in "How Much You Learn About COVID-19 Cases in St. Louis Depends on Where you Live" published in the St. Louis Post-Dispatch on March 31.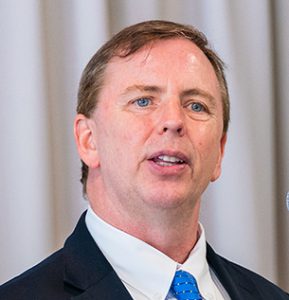 The article looks at the limited availability of COVID-19 case details in St. Louis and St. Louis County, Missouri and the possible impact this could have on the public welfare during the pandemic.
"People need to know who's getting sick and where, for all kinds of reasons. If you just report 'one person got sick,' people will probably assume it's a frail elderly person, so disclosing the breadth of who's coming down with the virus helps make the threat more realistic," said LoMonte. "It's a bad public health practice to keep people in the dark."
According to LoMonte, the federal privacy rule cited by St. Louis officials prevents public health agencies from disclosing what's known as personally identifiable information.
"Medical privacy is a lot narrower than many people in authority seem to think it is," he said. "That definitely doesn't mean counties or states or hospitals should be withholding statistics. Even Sherlock Holmes couldn't reverse-engineer the name of a particular patient by knowing that a certain hospital or nursing home or county has one case or two cases or ten cases."
Posted: April 2, 2020
Category: Brechner News
Tagged as: Brechner Center for Freedom of Information, Frank LoMonte