Frank LoMonte Comments on How COVID-19 is Affecting Public Meetings and News Coverage
Frank LoMonte, University of Florida College of Journalism and Communications Brechner Center for Freedom of Information director, was quoted in "Cities, Legislatures Learn to Govern by Conference Call" published on pewtrusts.org on March 26.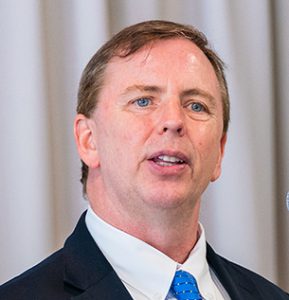 The article focuses on how the COVID-19 pandemic has necessitated the use of remote video conferencing to maintain social distancing guidelines, but now policymakers around the country are learning how and if votes cast remotely are legal.
"Nobody can be a purist and insist that everything must be business as usual when nothing is business as usual, so public bodies are certainly entitled to a little wiggle room on formalities as long as it remains unsafe to cram people into meeting rooms," said LoMonte.
He adds that governments that vote remotely should seek to postpone any matters that aren't time-sensitive and make sure the public can be heard, "even if it's clunky and imperfect."
LoMonte was also quoted in "Alma Matters: Journalism Resources for Professors and Students During the COVID-19 Pandemic" published on poynter.org on March 26.
LoMonte comments on how students can cover local governments as they make COVID-19 proclamations. He suggests that reporters need to be diligent in a constantly changing environment.  They should check on schedules and online viewing options where voting is conducted via audio or video and hold government bodies accountable to provide public access and input to meetings.
Posted: March 30, 2020
Category: Brechner News
Tagged as: Brechner Center for Freedom of Information, Frank LoMonte