Frank LoMonte Comments on Speech Censorship on Social Media Platforms
Frank LoMonte, University of Florida College of Journalism and Communications Brechner Center for Freedom of Information director, was quoted in "Social Media Platforms Can Censor Speech, but Restrictions Might Be Coming" published in ADWEEK on Feb. 27.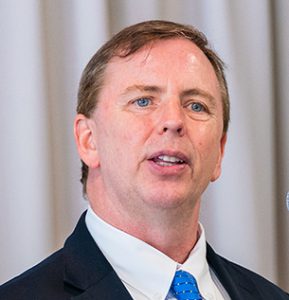 The article focuses on a ruling by San Francisco's Ninth U.S. Circuit Court of Appeals that will allow YouTube and other tech giants to continue censoring speech on their platforms.
"It's boilerplate constitutional law that First Amendment rights apply only to censorship by government agencies," said LoMonte. "No matter how important YouTube or Facebook might be considered as platforms for public discourse, they're just not the government. We constrain the government's authority over speech because the government has tanks and jails and enormous regulatory authority over people's lives, in a way that private publishers don't."
Posted: February 28, 2020
Category: Brechner News
Tagged as: ADWEEK, Brechner Center for Freedom of Information, Frank LoMonte