Frank LoMonte Comments on Secrecy in Florida County Health Department Records
Frank LoMonte, University of Florida College of Journalism and Communications (UFCJC) Brechner Center for Freedom of Information director, was interviewed in "Florida's Top Doctor: Majority of Hepatitis A-Infected Restaurant Workers Kept Secret from Public" featured on WFTS, the ABC-television affiliate in Tampa, Florida on Feb. 24.
The story focuses on Florida State Surgeon General Scott Rivkees refusal to communicate the number of restaurant workers who have tested positive for hepatitis A.
According to LoMonte, this kind of secrecy is not supposed to be happening in Florida.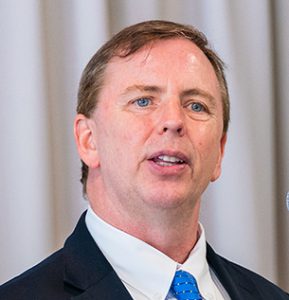 "It seems like it may be undermining public health and safety," said LoMonte. "You have an agency that seems to like it's putting a thumb on the scale in favor of secrecy when the Florida Supreme Court has told us over and over again that the thumb is always supposed to be on the scale in favor of disclosure."
He adds, "People rightly look to the public health department to inform them about whether there might be something that puts their health at risk. The buck stops with them and it's disappointing if they're passing the buck."
LoMonte concluded with a message for the Florida Department of Health. "The default should always be more disclosure and not less. Your information is the most reliable. Yours is the best quality. You can actually help to dispel rumors. You could serve a really valuable rumor control function if you'll be forthcoming and transparent."
Posted: February 25, 2020
Category: Brechner News
Tagged as: Brechner Center for Freedom of Information, Frank LoMonte