Frank LoMonte Comments on Schools Controlling Off-Campus Speech
Frank LoMonte, University of Florida College of Journalism and Communications (UFCJC) Brechner Center for Freedom of Information director is quoted in "Students Suspended for Racist Snapchat Messages Ask Court: Can School Police Off-Campus Speech?" published in The Washington Post on Feb. 12.
The article focuses on a Snapchat discussion between black and white high school students which turned racist and angry. The Saline, Michigan students were suspended from school and their attorneys argue that the school violated free speech and equal protection laws.
"If you have schools policing every social interaction, then you have them in your living room and your bedroom," said LoMonte. "And I'm not sure we're prepared for those consequences. The U.S. Supreme Court has yet to clearly define where the line is drawn."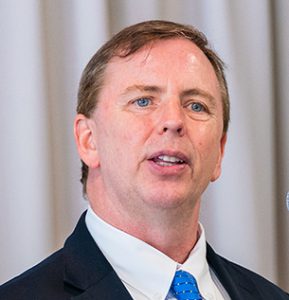 LoMonte added, generally courts have decided that public schools discipline students only for speech that disrupts order and links back to the school's authority, such as remarks at official events, comments made using school equipment or language that threatens the safety of the school community.
LoMonte was also quoted in "UW-Madison, Retired Botany Professor at Odds Over Sexual Harassment Investigation" published in the Wisconsin State Journal on Jan. 19.
The article focuses on a University of Wisconsin-Madison investigation of sexual harassment by a longtime professor and the investigation into why the university is not releasing the details.
According to LoMonte, releasing more information while working within the confines of the law would shed light on the investigative process and potentially put to rest some questions about the case.
"There's a compelling public interest in the investigative process," he said. "The public needs to be able to see that cases are being taken seriously, processed promptly and dealt with appropriately. If you cannot see the records, the university is left on a 'trust me' honor system. We know from experience that the 'trust me' honor system doesn't always work."
Posted: February 18, 2020
Category: Brechner News
Tagged as: Brechner Center for Freedom of Information, Frank LoMonte, The Washington Post