Brechner Center to Co-Sponsor Gainesville Freedom of Information Workshop
Frank LoMonte, University of Florida College of Journalism and Communications Brechner Center for Freedom of Information director, and Brechner Journalism Fellow Miranda Spivack, will speak at a Freedom of Information Workshop on Nov. 13 at 6 p.m. at the UF Levin College of Law Chesterfield Smith Memorial Classroom.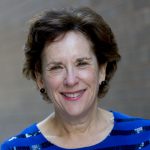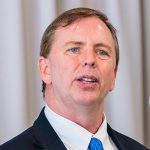 The public workshop, co-sponsored by the Brechner Center, the Gainesville Sun and the City of Gainesville, will provide information to city residents on how to request public records from local government.
Gainesville Sun Opinion Editor Nathan Crabbe will serve as moderator, and Marie Kessler, deputy clerk for the Gainesville City Clerk's Office, and Shaneka Young, records management coordinator for the office, will demonstrate how to use Gainesville's new online public records portal. Attendees are encouraged to bring laptops to access the portal at http://bit.ly/gainesvillerecordsportal.
Posted: November 1, 2019
Category: Brechner News
Tagged as: Brechner Center for Freedom of Information, Frank LoMonte, Miranda Spivack