Frank LoMonte Comments on the Overzealous Sealing of Court Records
Frank LoMonte, University of Florida College of Journalism and Communications Brechner Center for Freedom of Information director, is quoted in "A Northern Kentucky Family Court Judge Has Her Own Divorce Records Sealed in Another County" published in The Cincinnati Enquirer on Oct. 28.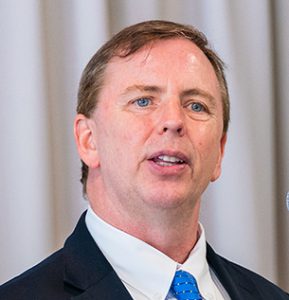 The article focuses on Kenton County Family Court Judge Dawn Gentry who did not want the details of her divorce to be public. The Enquirer was able to get a judge to unseal the records.
According to LoMonte, records like this can help the public get to know the person their tax dollars fund.
"It's admirable that the judge came to the right conclusion and admitted, on the record, to making an initial misjudgment, which is awfully rare for a judge to own up to," said LoMonte. "People in positions of influence or people with political connections shouldn't get preferential treatment from the courts. That's why the public has 'particular interest,' in transparency when court cases involve public officeholders."
Posted: October 29, 2019
Category: Brechner News
Tagged as: Brechner Center for Freedom of Information, Frank LoMonte