Frank LoMonte Comments on Redacted Public Records
Frank LoMonte, University of Florida College of Journalism and Communications Brechner Center for Freedom of Information director, is quoted in "Expert Calls JSO Redactions on Duval School Theft Case 'Unnecessarily Heavy'" published in the Florida Times Union on Oct. 15.
The article focuses on a heavily redacted arrest report via the Jacksonville Sheriff's Office about theft charges against a Duval County Public Schools records clerk.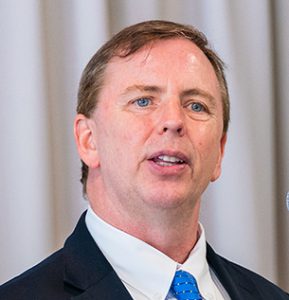 "The redactions by the sheriff's office are unnecessarily heavy," said LoMonte. "The open records law enables the police to withhold information about criminal investigations if disclosure would actually interfere with solving the case, but that's a very narrow set of circumstances."
According to LoMonte, "Open-records law is meant for situations like an undercover investigation, where revelations could ruin an investigation. It's not meant for the mundane factual details of a theft. Especially where the suspect has already been arrested and charged."
He continues, "There's no justification for concealing the amount of money taken. When the public finds out that school money is missing, they're entitled to know, is it a little or a lot of money? That's undeniably a matter of public concern, and the public deserves to know now, not six months from now when the case goes to trial."
The Jacksonville Sheriff's Office cited several reasons for the arrest report redactions, including the principle of Marsy's Law which features newly enacted protections for crime victims.
"Marsy's Law definitely does not apply to the name of a government employee who reports a theft of government money," LoMonte said. "The victim of the theft is the school district, not the individual. It's not her money. Besides being legally incorrect, withholding the principal's name just doesn't make any sense. Marsy's Law was about protecting the surviving family members of a murder victim against being harassed or retaliated against by the perpetrator or the perpetrator's associates. It's not meant for a nonviolent property crime where the victim is a government agency."
"It's not like disclosing the amount stolen is going to make the difference in solving the case or not solving it," he said. "This isn't a Scooby Doo cartoon. There's not an accomplice walking around with a loot bag full of exactly $36,758 who's going to throw the bag away because the police have figured out to the dollar exactly how much was stolen."
Posted: October 16, 2019
Category: Brechner News
Tagged as: Brechner Center for Freedom of Information, Frank LoMonte