Frank LoMonte Comments on Universal Orlando and OUC Denial of Record Requests
Frank LoMonte, University of Florida College of Journalism and Communications Brechner Center for Freedom of Information director, is quoted in "Universal Orlando, OUC Shield Records After Electrical Shocking of Volcano Bay Visitors, Staff in June" published in the Orlando Sentinel on Aug. 26.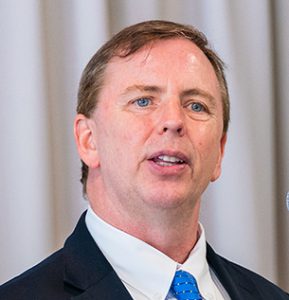 On June 3, visitors and employees at Volcano Bay, a Universal attraction, were mysteriously shocked by an electric current at the water park.  According to the Orlando Sentinel, "For nearly three months, Universal Orlando and city-owned [Orlando Utilities Commission (OUC)] have worked in tandem to withhold records that might shed more light on what happened."
"It's probably within the law for an agency to check with a private business to see if they want to claim confidentiality before documents are released," said LoMonte. "But a public agency like OUC must use its own independent judgment to decide whether records are exempt. You can't just let the private company make that decision."
LoMonte was asked by the Sentinel to review the Universal attorneys' emails. He said it appears to be an example of how OUC gives preferential treatment to a major corporation like Universal Orlando, which is run by Comcast Corp.
"It raises real questions. Joe's Family Hardware Store would not get the same treatment," he said.
According to LoMonte, the security and fire safety exemption is meant to keep criminals and terrorists from gleaning security information. The law that approved last year allows fire safety records, including emergency evacuation plans, threat assessments and schematic diagrams to fall under that category of exemption.
"If it's more about trying to figure out how a malfunction happened, that doesn't feel like a security plan or a fire safety plan. It would be a stretch to apply that exemption," LoMonte said. "The only people who can say for sure are the people who are withholding the documents."
Posted: August 27, 2019
Category: Brechner News
Tagged as: Brechner Center for Freedom of Information, Frank LoMonte