Jasmine McNealy and Frank LoMonte Comment On New Manatee School Board Public Meeting Rules
Jasmine McNealy, University of Florida College of Journalism and Communications (UFCJC) Telecommunication associate professor, and Frank LoMonte, UFCJC  Brechner Center for Freedom of Information director, are quoted in "Manatee School Board's Public Meeting Rules Raise Constitutional Concerns, Experts Say" published in the Bradenton (Florida) Herald on Aug. 17.
The article questions the fine line between maintaining order and muzzling citizens at school board meetings. McNealy and LoMonte were asked to review the guidelines and share their concerns.
According to McNealy, "The guidelines provide no guidance about what is considered an attack and has potential of being a way to restrict public comment and could possibly result in a speaker being removed."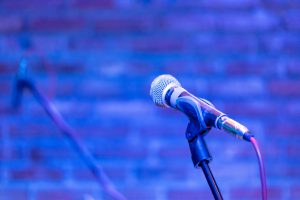 LoMonte responded that school boards need to maintain order and conduct business, but the terms are often suggestive. Under state law, citizens should have "a reasonable opportunity to be heard on a proposition," and the board has a right to maintain "orderly conduct or proper decorum."
"If a government leader feels their definition of 'orderly conduct' was breached, police officers are sometimes forced into 'spur-of-the-moment judgment calls'," he said. "I think it's safe to use the police to enforce limits only if the speaker is truly disruptive and not just mildly disobedient. If you're shouting and swearing in a way that makes people fearful, or if you refuse to surrender the microphone after being warned, then a police response might be warranted, but it would have to be pretty extreme misbehavior."
Posted: August 22, 2019
Category: Brechner News
Tagged as: Brechner Center for Freedom of Information, Frank LoMonte, Jasmine McNealy