Frank LoMonte Comments on Court's Student Publication Free Press Decision
University of Florida College of Journalism and Communications' Brechner Center for Freedom of Information Director Frank LoMonte commented on a federal appeals court decision affirming a student publication's free press rights, in "Even 'Offensive' Publications Have Free Press Rights," published on July 25 in Inside Higher Ed.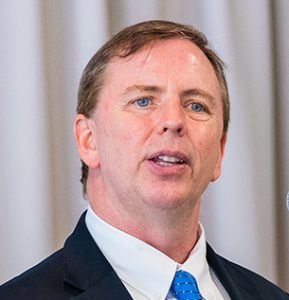 The U.S. Court of Appeals for the Ninth Circuit on July 24 reinstated a lawsuit brought by University of California San Diego student humor publication The Koala alleging that the university violated its free press and free speech rights by barring access to funds after condemning the publication as "repugnant."  The ruling overturned a 2017 lower court decision to dismiss The Koala's case.
In the article, LoMonte said, "Had it gone the other way, it would have been really disastrous for anybody that relies on government funding for their speech. We feared the judges could get waylaid by the distasteful content of this particular publication, but they saw past that to the much larger legal principle."
LoMonte wrote an amicus brief on the case in 2017 when he directed the Student Press Law Center.
Posted: July 26, 2019
Category: Brechner News
Tagged as: First Amendment, Frank LoMonte, Freedom of the Press, Student Press