Frank LoMonte Comments on Denied Public Records Requests
Frank LoMonte, University of Florida College of Journalism and Communications Brechner Center for Freedom of Information director, is quoted in "NC State and Highway Patrol Withhold Report on Trooper Promotions" published in The Charlotte Observer on July 24.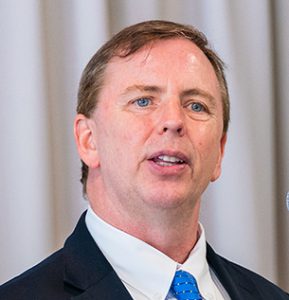 The article features a decision by North Carolina State University (NCSU) to deny access to a report on what went wrong with a promotion test for state troopers. NCSU cited the Federal Educational Rights and Privacy Act (FERPA), a federal privacy law protecting student education records, as the basis for the refusal.
According to LoMonte, this is the first time he has seen FERPA used to prevent the release of information involving a student's work with an outside public agency and questioned whether NCSU could use FERPA to withhold the report and at least some of the other records requested.
"If there's a record that the university is directly using to evaluate that person's job performance then that falls under that exemption," LoMonte said. "But that doesn't mean that every record that you create that is related to employment is covered by FERPA when it involves an outside agency."
In addition, LoMonte was quoted in "What We Know – and What Virginia Beach Won't Tell Us – About the Mass Shooting" published in The Virginian-Pilot, on July 19.
The article focuses on the May 31 mass shooting in Virginia Beach and the city's refusal to fulfill public records requests for the personnel file of the deceased mass shooter.
According to LoMonte, there is case law that suggests the personnel exemption is narrow and should apply only where there is a "reasonable expectation of confidentiality."
"Once you become the center of a nationally publicized news event, your 'reasonable expectation of confidentiality' goes out the window," he said. "There's no way that the law was intended to protect the 'privacy' of people who commit mass homicides, especially not people who are deceased."
Posted: July 24, 2019
Category: Brechner News
Tagged as: Brechner Center for Freedom of Information, Frank LoMonte