Frank LoMonte Authors Article on a Possible Threat to Whistleblower Rights
Frank LoMonte, University of Florida College of Journalism and Communications Brechner Center for Freedom of Information director, is the author of "Whistleblowers' Rights Could Be at Risk Under Trump's New Labor Board" published in CNN Business Perspective on cnn.com.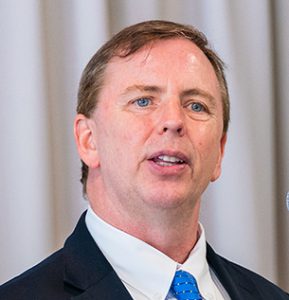 LoMonte writes about the Trump administration's appointment of new National Labor Relations Board (NLRB) members and the replacement of top staffers, signaling a directional shift in interpreting workers' rights laws.
According to LoMonte, for the last 85 years the National Labor Relations Act has protected the rights of private-sector workers to discuss job-related concerns among themselves, and with outsiders, including the news media.
"Now, the president's appointees to the NLRB have a chance to reaffirm — or retreat from — decades' worth of legal precedent protecting whistleblowers' rights," said LoMonte. "Without access to candid interviews with rank-and-file workers, reporters can't effectively convey what's going on inside corporate America. That leaves the public with superficial coverage, shaded by spin from public-relations pros, or stories heavily reliant on unnamed sources, which can weaken their believability."
He adds, "whether the Trump-appointed NLRB will adhere to longstanding precedent, or backpedal from it, will influence the safety of whistleblowers and the ability of journalists to effectively tell the behind-the-scenes stories of what businesses are up to."
Posted: June 14, 2019
Category: Brechner News
Tagged as: Brechner Center for Freedom of Information, CNN, Frank LoMonte