Frank LoMonte Comments on Student Newspapers and the First Amendment
Frank LoMonte, University of Florida College of Journalism and Communications Brechner Center for Freedom of Information director, is quoted in "When Student Press is Up for a Vote" published in Inside Higher Ed on June 10.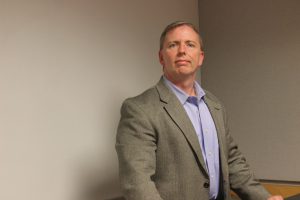 The article features the Rutgers student newspaper that was denied funding in a student vote. A civil liberties watchdog organization, the Foundation for Individual Rights in Education, is investigating whether the process violated the First Amendment.
According to LoMonte, funding for a campus newspaper from student fees would ideally be distributed to them directly without a need for a vote. Athletic departments often receive funds without other barriers.
"The peril of having a periodic reauthorization is that if the campus journalists have written something unflattering or unpopular among the students, they could turn on them and decide to cut their funding," LoMonte said. "An especially divisive hazing story means you might lose your funding. Imagine if the federal government operated like that, and libraries and theaters had to go before the public."
Posted: June 11, 2019
Category: Brechner News
Tagged as: Brechner Center for Freedom of Information, Frank LoMonte, Inside Higher Ed