Rachael Jones and Imani Jackson Join Brechner Center as Legal Fellows
Rachael Jones and Imani Jackson will join the Brechner Center for Freedom of Information, located in the University of Florida College of Journalism and Communications, as legal fellows. Their one-year fellowships will begin this summer.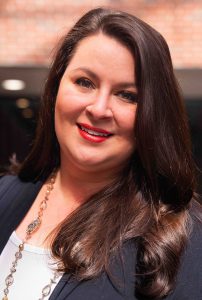 Jones will publish the Brechner Report, post content to the Bechner website, and assist Brechner Center Director Frank LoMonte with amicus briefs. She is currently a senior law clerk to Judge Scott D. Makar of the First District Court of Appeal for the State of Florida. She has worked as a fellow at the Center for Media Law and Policy at UNC-Chapel Hill and the Reporters Committee for Freedom of the Press. In fall 2020, she will become the law clerk for Judge W. Louis Sands of the U.S. District Court for the Middle District of Georgia. Jones graduated from UF with a B.A. degree in Theater and a J.D from the Levin College of Law.
Jackson will assist with Freedom of Information (FOI) research papers, focus on assessing the information needs of nonwhite communities and explore ways in which those communities mobilize to advocate for greater government transparency, particularly on issues of public safety. She is currently a policy adviser at the Dynamic Education Foundation in Jacksonville and is a former graduate student researcher with the Brechner Center. She has been a writer for the University of Chicago's Black Youth Project; Politic365, a multicultural policy web site; and a freelancer on criminal justice stories for USA Today Digital. She graduated with a B.A. in Mass Communication from Grambling State University and earned her J.D., with an emphasis on Critical Race Theory, from Florida A&M College of Law.  She earned her LL.M in Environmental and Land Use Law from the Levin College of Law.
Posted: June 5, 2019
Category: Brechner News
Tagged as: Brechner Center for Freedom of Information, Imani Jackson, Rachael Jones