Frank LoMonte Comments on Legislation Making Felon Voting Records Confidential
Frank LoMonte, University of Florida College of Journalism and Communications Brechner Center for Freedom of Information director, is quoted in "Last-Minute Amendment Makes Florida Felon Voting Records Confidential" published in the Daytona Beach News-Journal on May 21.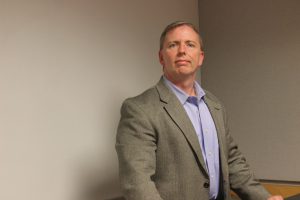 The article focuses on new legislation that prevents the public from seeing felon voting restoration records. The amendment protects felons from harassment, but it also makes it difficult to track the progress of a new constitutional amendment that restored felon voting rights.
"State and local agencies don't have to turn over statistics or demographics if they don't compile them," LoMonte said. "If they have it, it's a public record, but there's no guarantee that they will have it, which is why it's essential that journalists and researchers have access to the individual records to create their own compilations."
Posted: May 23, 2019
Category: Brechner News
Tagged as: Brechner Center for Freedom of Information, Frank LoMonte