Frank LoMonte Comments on College Admissions Scandal
Frank LoMonte, University of Florida College of Journalism and Communications Brechner Center for Freedom of Information director, is quoted in "College Admissions Scandal: Will the Students Stay in School? Colleges Don't Have to Say" published in USA Today on April 12.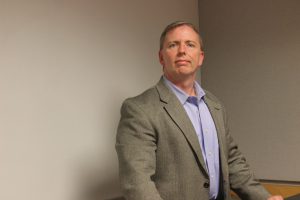 LoMonte comments on the celebrity admissions-bribery scandal and whether federal privacy laws do (or should) prevent colleges from discussing enrollment issues about identifiable students, even when there's a high-profile matter of controversy.
According to LoMonte, colleges are sometimes crystal clear in their punishments if the incident is high-profile enough. He cites University of Oklahoma President David Boren who in 2015 posted on Twitter his plans to expel two students who lead a racist chant.
In the case of Oklahoma, "their concern for not letting the outcry go unaddressed overrode their concern about being sanctioned by the federal government," LoMonte said. "And they knew they wouldn't be."
He adds that universities can effectively use FERPA to shield information they would rather not divulge, or they can brush FERPA aside when they think there's public goodwill to be gained in sharing information. Students' privacy under FERPA should be interpreted in the same way as the expectation of privacy under common law where an individual has it until they do something to thrust themselves into the national spotlight. Falsifying test scores to gain admittance to selective universities as a part of a nationwide scam that captures public interest would probably meet that bar.
Posted: April 15, 2019
Category: Brechner News
Tagged as: Brechner Center for Freedom of Information, Frank LoMonte, USA Today