Frank LoMonte Comments on Students Sharing Information on Teachers Strike
Frank LoMonte, University of Florida College of Journalism and Communications Brechner Center for Freedom of Information director, is quoted in "Denver Students Sharing Photos, Video with Media During Teachers Strike Say They're Getting Pushback from Principals" published in The Denver Post on Feb. 12.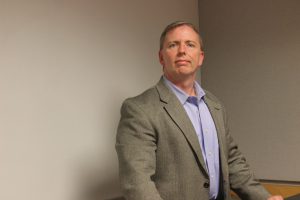 The article focuses students who are sharing video, photos and other information on conditions inside schools during the Denver teachers strike. The information was sent to local media and school administrators are pushing back.
According to LoMonte, this is an issue that has been coming up more and more across the country and that many schools have prohibitions on cellphone use. He says that if prohibitions are in place they must be uniformly applied.
"If a school has a regulation that only incidentally applies to journalistic speech, then they can enforce it. But if a school allows a student to record for personal purposes, then a student should be allowed to do whatever he or she wants with that footage," he said. "Once video is legal for you to shoot, then it is equally legal for you to share," he said.
Posted: February 13, 2019
Category: Brechner News
Tagged as: Brechner Center for Freedom of Information, Frank LoMonte